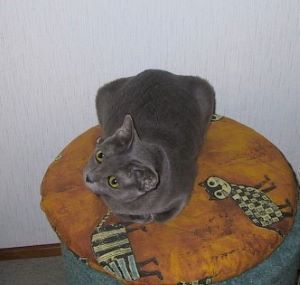 Champion
Primprau's Puying Maigae

Female, spayed
29.6.1994-25.2.2002
Breeder: Camilla Baird, Denmark


Click photo to see pedigree and more photos.

Maigae was my first queen. She was a very sweet cat. She was playful and always purring, despite her asthma, which finally did not respond to treatment. You can get to know Maigae's litters here.